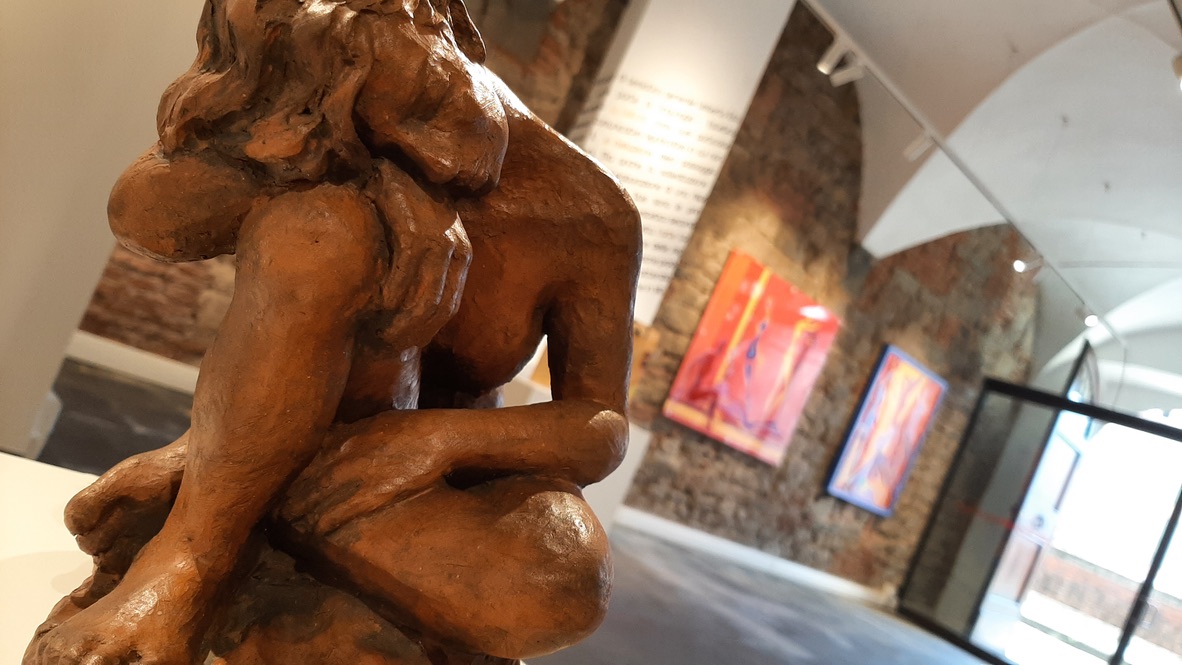 Far from the aseptic and impersonal model of the white cube, the "Antonella Scarfone Gallery" was born between the Renaissance walls of Palazzo Papanti (Kinski dal Borgo, 16th century) on the banks of the Pisan Lungarno.
It is a wide-ranging space, decorated with pillars, arches and vaults arranged in the regular style symmetrical of the era. A place suspended in time, with a strong impact that does not impose itself, but welcomes every style and every art form it exhibits.
This is the project of Antonella Scarfone, director, curator and artist: to promote and disseminate art, in all its expressions. The art that tells and excites, the one that comes from the talent and sensitivity of those who speak a universal language.